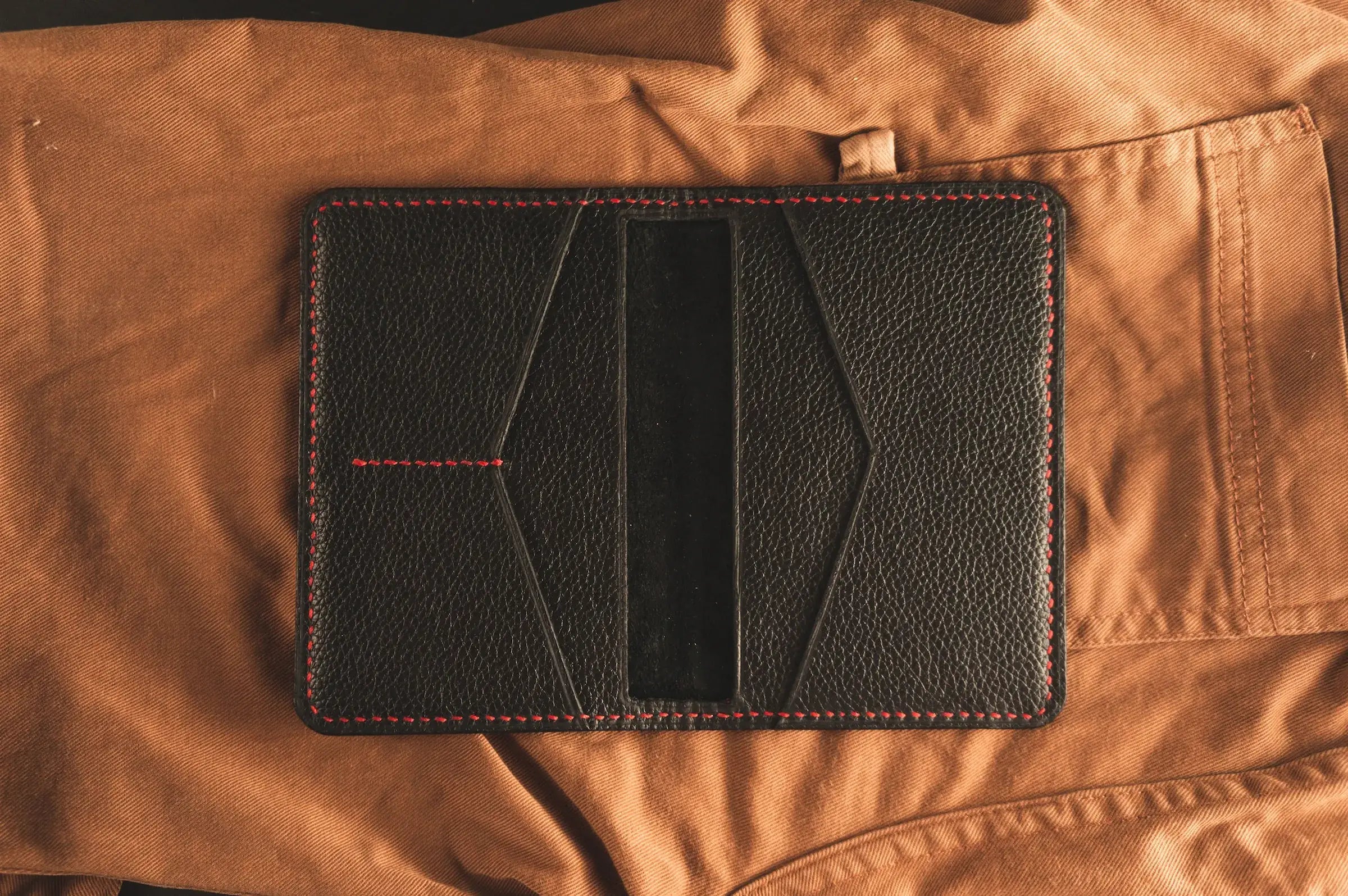 Elevate Your Style with Isiro's Black Leather Wallet Collection
Are you considering a new wallet and the classic black leather wallet has caught your eye? You're not alone; black leather wallets are a timeless choice that offers sophistication, versatility, and durability. In this article, we will explore the advantages of owning a black leather wallet, how to recognize high-quality leather, the various wallet styles, and why Isiro's cool wallets for men are the perfect choice to elevate your style.
Should I Get a Black Wallet?
Choosing the right wallet isn't just about practicality; it's also about making a fashion statement. Black leather wallets have earned their reputation for good reasons. They effortlessly exude sophistication, adaptability, and an enduring appeal that makes them a must-have in any collection.
The classic black leather wallet is a versatile piece that pairs seamlessly with various outfits, be it formal suits or casual attire. It's an all-rounder accessory that transitions effortlessly across different settings. Whether you're attending a business meeting, going out for a casual dinner, or having a night on the town, a black leather wallet is the perfect companion.
What sets black leather wallets apart is their timeless elegance, a quality that transcends fleeting fashion trends. They serve not only as functional accessories but also as symbols of refinement in your daily life. So, if you're pondering whether to opt for a black wallet, the answer is a resounding yes.
How Can You Tell If a Leather Wallet Is High Quality?
When you're on the hunt for a black leather wallet, it's crucial to discern between premium and subpar options. Here are some tips to help you spot a top-notch leather wallet:
Material: Quality leather should feel supple and carry that distinct leather scent. This signifies genuine leather. Steer clear of wallets that feel rigid or have an artificial odor.

Craftsmanship: Pay attention to the stitching and finishing. A well-crafted wallet will display tidy, even stitching and smoothly finished edges.

Durability: Seek out leather that can endure everyday wear and tear. Premium leather wallets are designed to age gracefully, developing a charming patina over time.

Functionality: Ensure the wallet has ample compartments and pockets to meet your needs. A high-quality wallet combines style with practicality.

Brand Reputation: Research the brand's reputation and read customer reviews. Reputable brands prioritize quality and customer satisfaction.

Warranty: A warranty reflects the brand's confidence in its product's durability. Look for wallets that come with a warranty.
Leather Wallet Styles Offer Versatility and Dependability
Now that you've decided to go for a black leather wallet and know how to identify quality, let's explore the versatile styles that make leather wallets an indispensable accessory:
Bifold Wallets: Bifold wallets are classic and compact, featuring two sections that fold in half. They're perfect for carrying essential cards and cash without bulk.

Trifold Wallets: Trifold wallets provide more storage with multiple compartments. They suit those needing to carry extra cards, receipts, and documents.

Slim Wallets: Slim wallets emphasize minimalism, with a sleek and portable design. They're ideal for those who prefer a streamlined, unobtrusive wallet.

Money Clip Wallets: Money clip wallets combine traditional wallet functionality with a money clip for securely holding cash. They're a great choice for those who like their cash neatly organized.

Front Pocket Wallets: Front pocket wallets are designed for minimalist carrying, meant to fit in the front pocket of your pants, offering convenience and security.

Zipper Wallets: Zipper wallets provide extra security for your belongings, ensuring cards and cash stay safely enclosed.
Cool Wallets for Men That Last
At Isiro Canada, we understand the importance of a wallet that marries quality, style, and practicality. Our collection of men's leather wallets and cardholders is designed with the modern gentleman in mind.
Explore our Men's Leather Wallets & Card Holder collection, featuring various styles like bifold, trifold, slim, and money clip wallets. Each wallet is meticulously crafted using premium leather and impeccable craftsmanship to ensure durability and timeless elegance.
If you're looking for wallet options in hues beyond black, explore our Men's Brown Leather Wallet collection, showcasing warm, earthy tones that exude sophistication.
In conclusion, a black leather wallet isn't just a practical accessory; it's a style statement that stands the test of time. When you opt for a high-quality leather wallet, you're investing in a reliable companion that complements your style and can handle everyday use. Explore the Isiro Canada collection and elevate your style with cool wallets for men built to last.